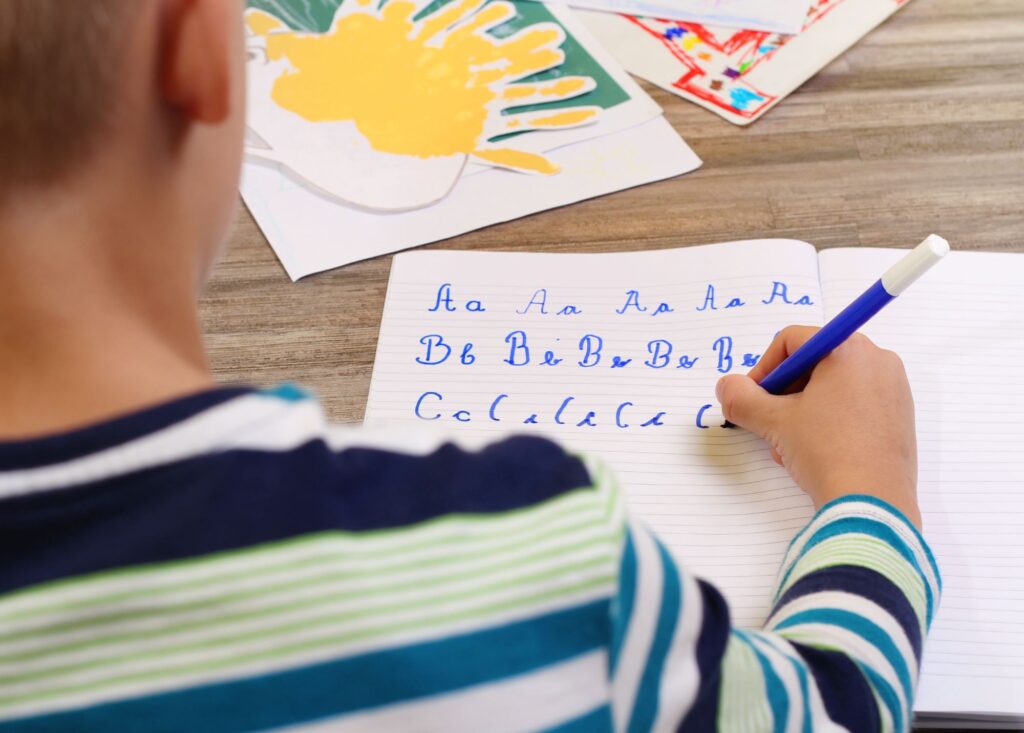 Our one-on-one tutoring program is taught intensively, in-person or online Monday through Thursday, one to two hours per day for four weeks.  In the two-hour program, one hour is spent on reading and spelling, and the other hour on improving an additional skill: creative writing and grammar or math.  The one-hour program concentrates solely on reading and spelling.
Our team of specialists teach struggling readers and dyslexic students, of any age, utilizing the widely-acclaimed Barton Reading & Spelling System, an Orton-Gillingham influenced, multi-sensory, explicit and systematic phonics program. For the students who aren't "reading-ready", we start with the Lindamood LiPS Program for reading and spelling. And for the fundamentals of math, we use a highly-specialized Orton-Gillingham math program. We offer writing and grammar instruction from elementary school through college including creative writing, research papers and ACT / SAT essays.
This program is only the beginning.
Traditional tutoring for students needs to be continued two days per week, year-round, until your student has attained the skills they need to reach their full potential.
Change your child's future with the Summer Jump Start Program.
Enrolling now.  Space is Limited.
Success Story
We have five children with dyslexia, ranging in ages from 10-18.  Two of our children needed the Lindamood LiPS program first, and all five have benefited from the Barton Reading & Spelling System. The program has helped each and every one of our kids increase their reading and writing skills.  The Reading Success Plus tutors have worked diligently with each of our children.  We have been impressed by the professionalism and knowledge base of all of the tutors working with our family.  The program is comprehensive, in that it provides spot-on practice, in exactly the area the child needs reinforcement.  We are thrilled to see our children gain the skills they need to thrive in reading and spelling!!! The Barton System and the Reading Success Plus tutors have been an amazing blessing to our family!
~  Shawn D.
Comprehensive Placement Screening
A two-hour screening is conducted for all students which includes:
Parent/guardian interview
Student interview
Student assessments
 2019 Summer Program
Monday – Thursday between 8:00 AM – 3:00 PM
Grand Rapids – starts on on Monday, June 17
Troy – starts on Monday, June 24
Closed July 1-4
Two-Hour Program
Four 2-hour sessions per week; Reading + Additional skill
One Hour Program
Four 1-hour sessions per week; Reading Only
Deposit required to hold placement; balance due by start of the program. Cost and dates vary based on location. Call for details.
Contact us to Learn More! 
Call (616) 856-7262 or Message Us